Cacao Mousse Antioxidant Face Mask
Regular price

Sale price

$40.00
An indulgently rich cacao mask with potent antioxidants to purify and rejuvenate skin.
Phytonutrient and antioxidant rich fusion of raw cacao, goji berry, kakadu plum and green tea to gently detoxify, rejuvenate, hydrate and purify skin. White kaolin clay naturally cleanses, mildly exfoliates and stimulates circulation. Cacao, goji berry, green tea and Kakadu plum provides anti-inflammatory properties, antioxidants and vitamins to increase blood flow, promote healthy cell growth and support collagen production leaving skin healthy and glowing.

Skin Types:
All skin types including dry, mature, sensitive, blemish-prone, combination and normal. 
Key Benefits & Skin Concerns:
Helps with blemishes
Dullness and uneven skin tone
Removes impurities and toxins
Beneficial for aging, dry and dehydrated skin
Helps protect and repair skin from premature aging
Replenishes moisture to plump and revitalize skin
Helps to refine the appearance of fine lines and wrinkles
Pro Tip:
For optimal antioxidant benefits, use 1-3 times per week.
Notes:
The ingredients in our products are naturally sourced and blended in small quantities which may result in some slight variations in color and aroma from time to time. This is one of mother nature's subtleties which we wholeheartedly embrace. Enjoy the same amazing skin benefits that make this balm such a wonderful and healing skin treat. Enjoy your 100% natural plant-based face mask!
Information that may interest you:
Cocoa Bioactive Compounds: Significance and Potential for the Maintenance of Skin Health

Free Domestic Shipping
Ingredients

*Raw Maleleuca Honey, *Raw Cacao Powder, **White Kaolin Clay, *Witch Hazel Distillate (alcohol-free), *Silver Distillate, **Kakadu Plum Extract, **Goji Berry Oil, **Radish Root Ferment, **Green Tea Extract, **Aspen Bark Extract, *Ginger Root, **Lactobacillis & Coconut Extract, *Cacao Absolute, *Sweet Orange Peel Oil.

*Organic ingredient/**Wildcrafted
Key Ingredients & Why They Work

♦ Raw Cacao provides a good source of vitamin A, magnesium, sulfur and polyphenol antioxidants to help protect the skin from environmental damage, as well as reduce and prevent aging. Its high flavonoid content helps to improve skin texture and hydration, cell rejuvenation and stimulates collagen production. Cacao increases blood flow and promotes healing on a cellular level.

♦ Florida Melaleuca Honey is produced by bees that pollinate the Melaleuca tree. A relative of the Manuka Tree, Melaleuca is abundant in antioxidants, polyphenols, live enzymes and phytochemical compounds that hydrates and visibly plumps skin.

♦ Goji Berries are a total antioxidant powerhouse and a major source vitamins, minerals, phytochemicals and micronutrients. These potent nutrients do everything from support collagen production, improve skin hydration, protect skin's elasticity and help firm, tighten and plump the appearance of skin for a more youthful look.

♦ Kakadu Plum has one of the highest recorded levels of vitamin C of any plant in the world, containing over 3000mg of Vitamin C per 100g of fruit. This supercharged anti-oxidant ingredient works to stimulate collagen to help reduce fine lines and wrinkles. Containing the phytochemicals gallic and ellagic antioxidant acids to protect skin cells from free radicals, restore the natural skin barrier and encourage skin elasticity.

♦ Silver Distillate has been used as a healing and anti-bacterial agent for thousands of years by civilizations throughout the world. Its medicinal, preservative and restorative powers can be traced back to the Ancient Greek and Roman empires. In topical skin applications, silver stimulates healing of soft tissue and is beneficial for many skin issues such as scrapes, burns, eczema, psoriasis and dermatitis.
How To use

1 - 3 x WEEKLY - ☀️ AM or 🌜PM

Use as the second step after cleansing. Apply a thin, even layer to clean skin, including neck and décolleté. Leave on for 10-20 minutes. Rinse well with warm water.

Test on patch of skin before applying to face. Keep away from eyes. Keep out of reach of children and away from direct sunlight. Do not use if allergic to any of the ingredients. For external use only.
Product Care Guide
Share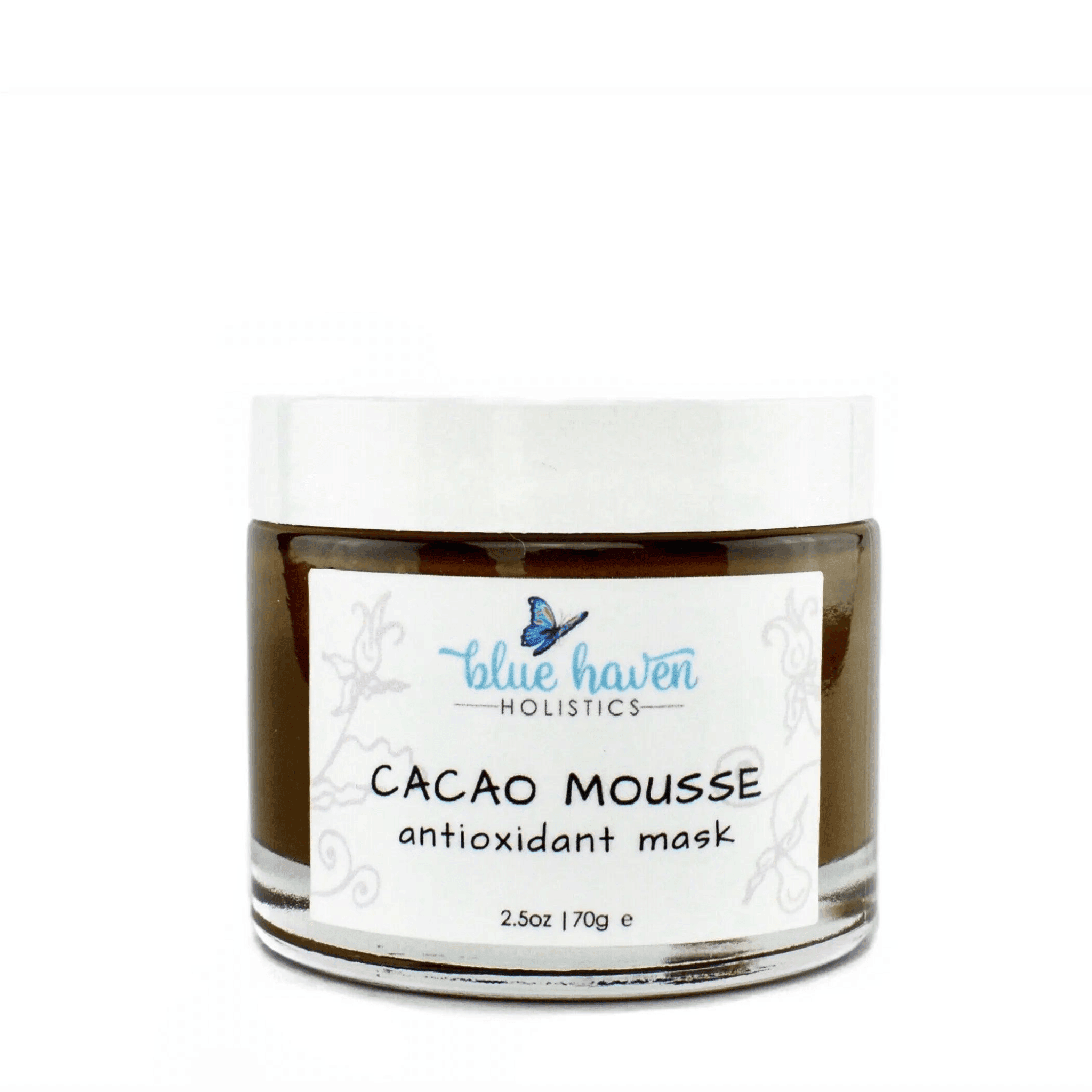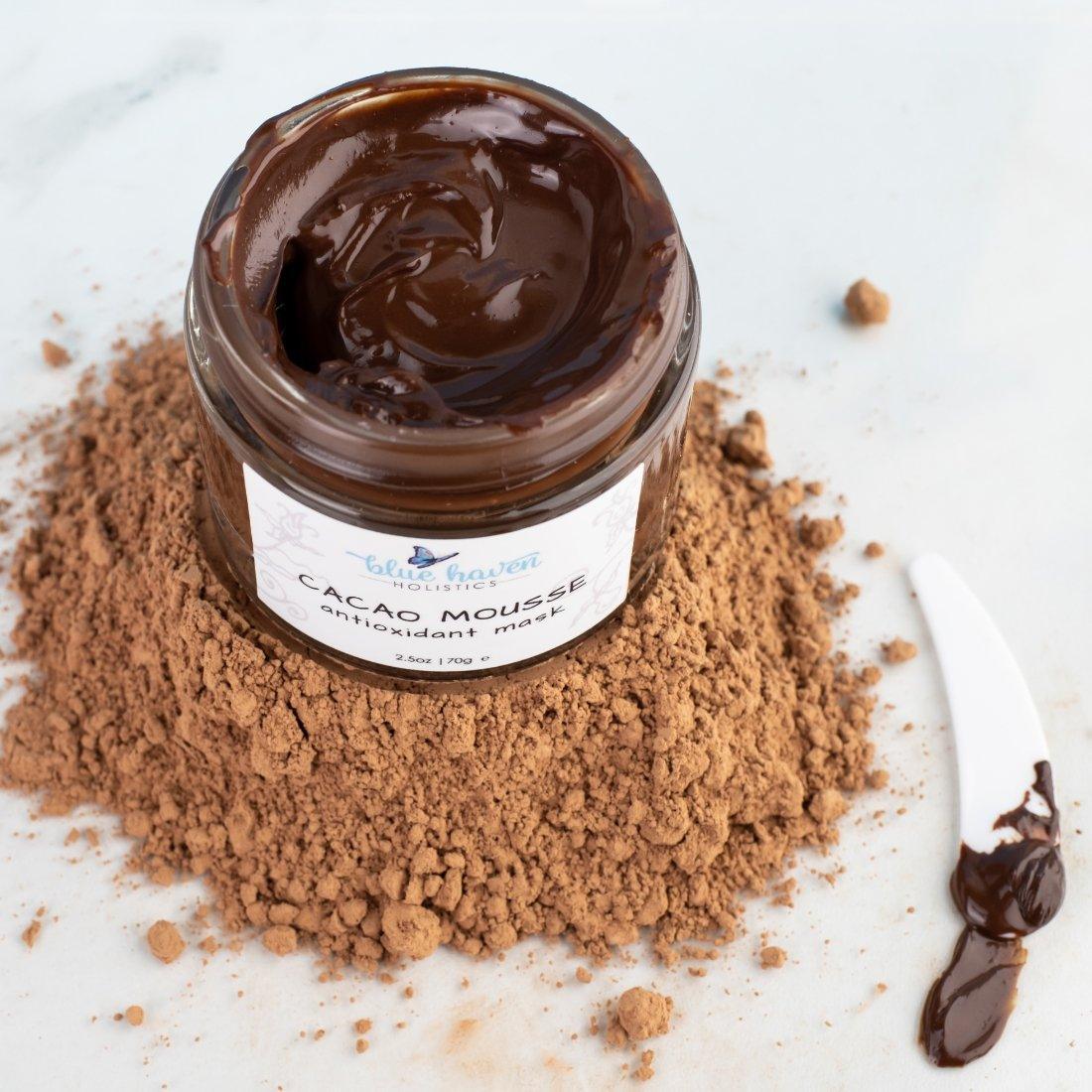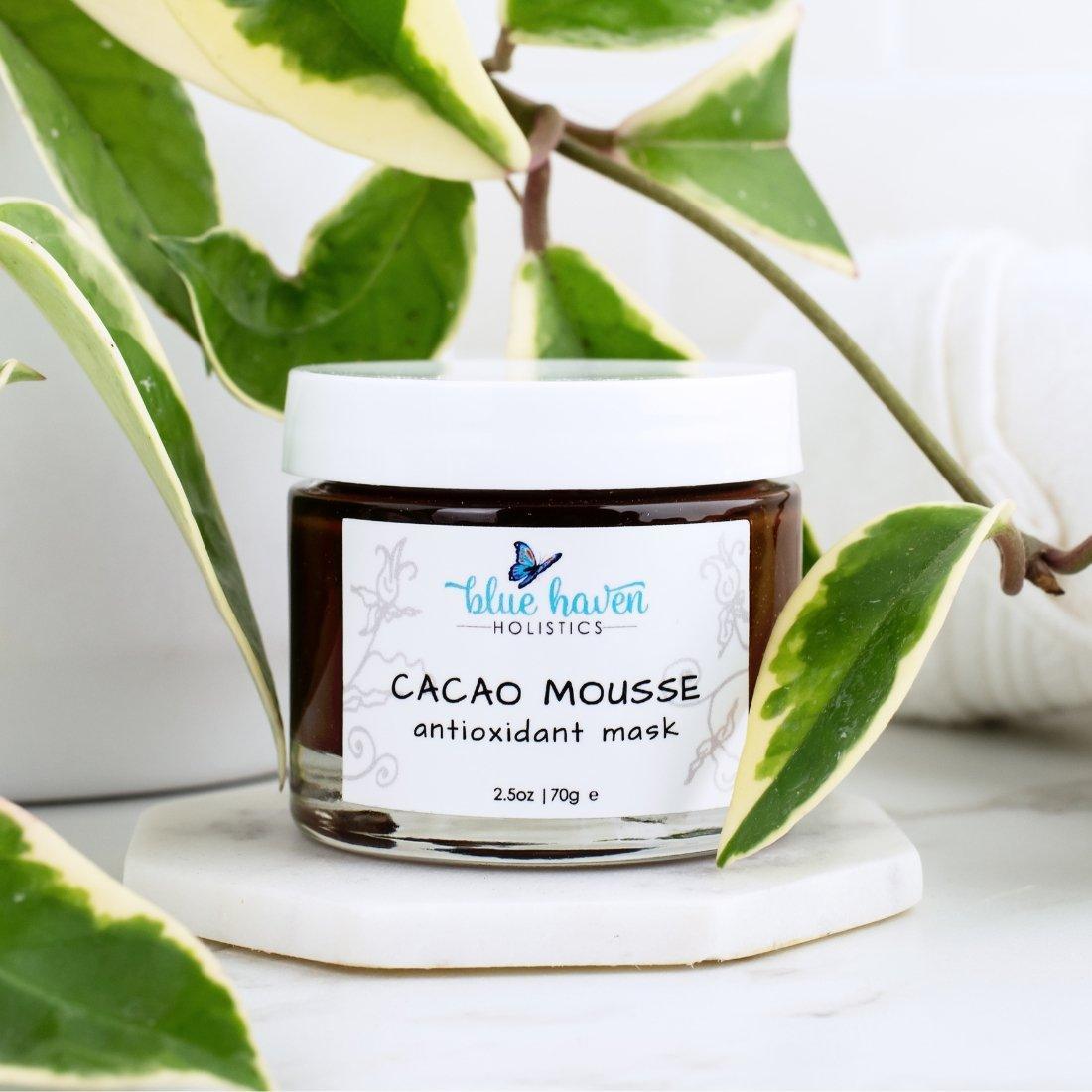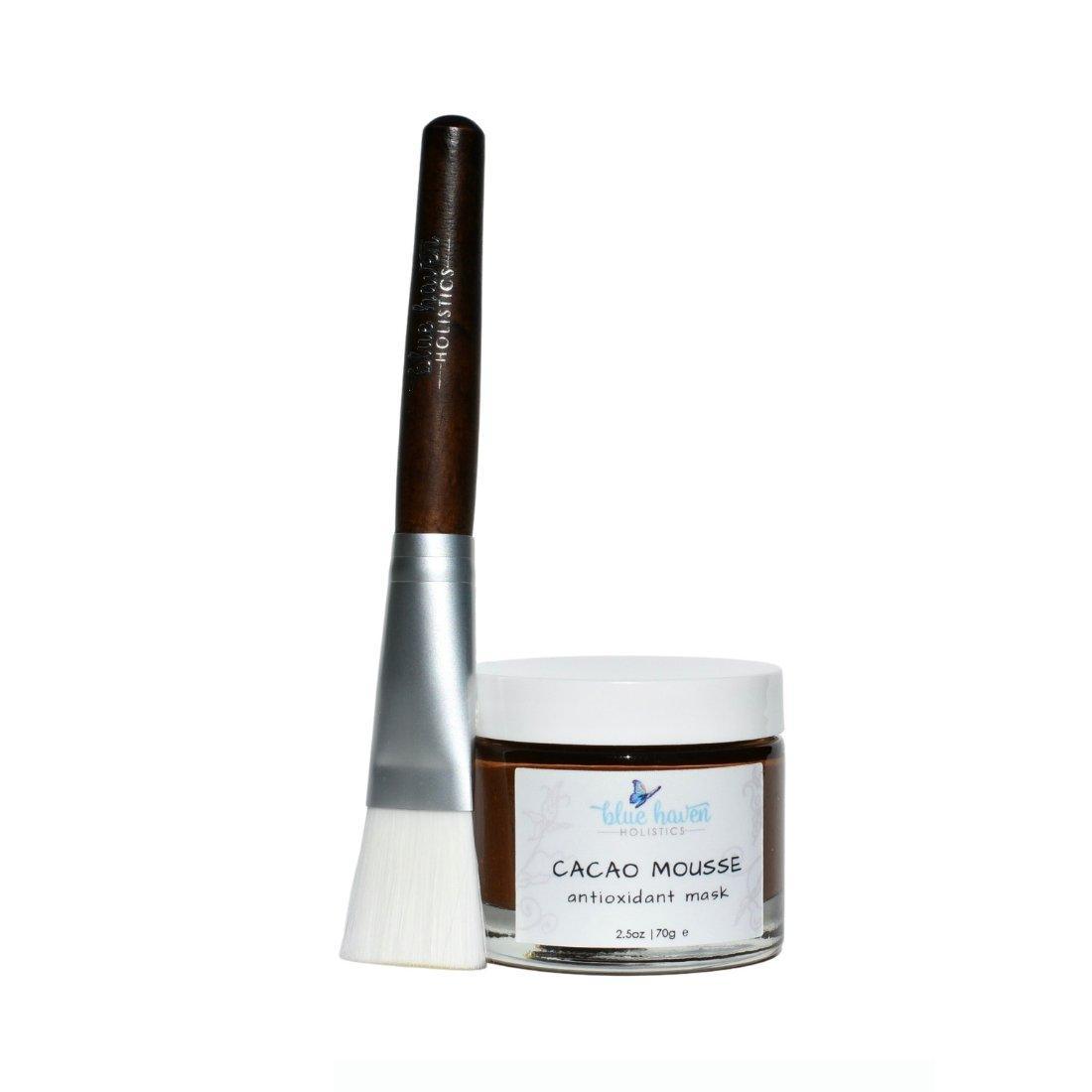 Why You'll Love the Cacao Mousse Antioxidant Mask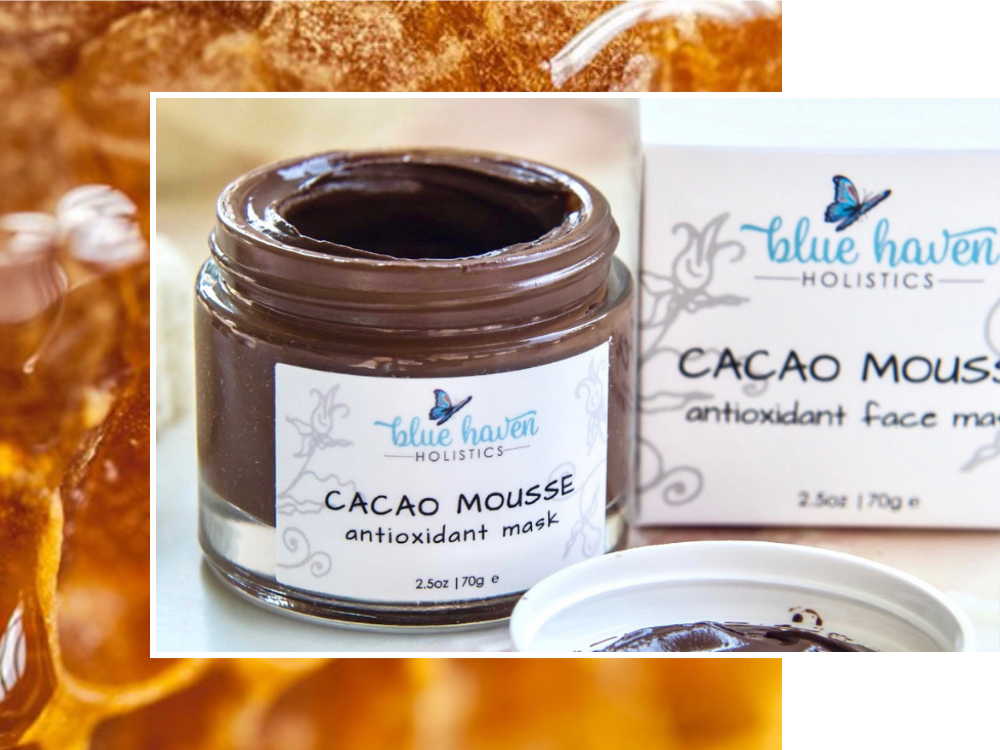 Rejuvenate & purify
stimulates circulation and increases blood flow.
helps protect and repair skin from premature aging.
replenishes moisture to plump and revitalize skin.
helps to refine the appearance of fine lines and wrinkles.
stimulates tissue repair and cell growth.
a sensorial treat for chocolate lovers